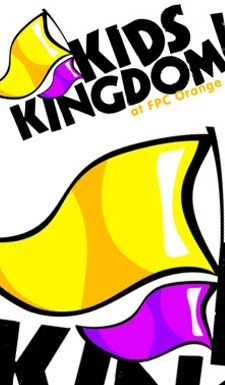 Your kids will love our interactive Children's program – Kids Kingdom! The program includes all of the things that adults do in church…and more!  We sing, we learn about the Bible, we make stuff, we play crazy games, we draw, we laugh, we pray, and we have a great time doing it!  Your kids will want to come back again and again!
Days and Times:
Sundays: 9:45-11:30 am, Kid's Kingdom
Children can be signed into their class prior to worship and we'll walk them to the Sanctuary for the children's message. Alternatively, they can stay with their families for the beginning of worship and leave for their class after the children's message.
Tuesday Evenings: Activities and workshops provided on a seasonal basis. Check press for future events.
Church Family Gathers
Sunday  |  August 20th  |  11:00 am  |  McAulay Hall
While parents are the primary faith formers, children and youth who have connections with significant other adults in their church will grow deeper in their faith. Your Christian Education committee would like to help foster those connections. Please join us for an intergenerational gathering after worship. We will enjoy a meal together and study a Bible story with some hands on activities. This event is for all ages. Please RSVP to Leanne Strommen at leanne@firstpresorange.org.