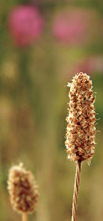 First Presbyterian Church has a Grief Support network to care for the many in our church family who have lost loved ones in the last several years and months. The church has a fitting place in assisting, comforting and encouraging all of our members and friends in the process of living with grief. We also work to identify those around us – friends – who might like to join in a warm and supportive group or connect with someone who can help them in dealing with grief.
The grief that we all experience at the loss of a loved one can result from a death itself but can also be anticipatory – for example, for those who may be caring for, or who have, a family member that they are losing to illness.
In addition to our support group, we also have a number of printed resources that can be obtained upon request to assist those who may experiencing the hardships of grief. Resources include:
Presbyterian perspective on death
Memorial planning
Actions/decisions to be made when a death occurs
Tips and support for caregivers
Communicating with the memory impaired
If you would like additional information, please contact the church office: 714 538 2341.