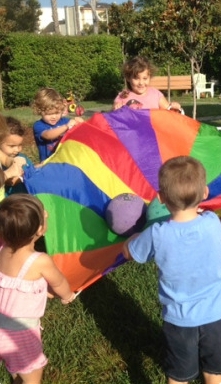 Welcome to Orange Presbyterian Preschool! License # 304370130
Looking for the perfect preschool for your kids? Come check out Orange Presbyterian Preschool! Our teachers are early childhood educated and have completed specific classes in Early Childhood Development that equip them to be the best around. Our entire teaching team is loving, nurturing, caring, and CPR / first aid certified. Ages 2-6 years. Visit the website.
Our Goal
To provide a safe and healthy environment where children and adults can interact with honesty, compassion, interest and affection – where each child feels cared for and respected.
Learning Through Play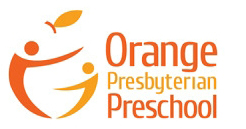 We have a great playground that provides sand and grass areas, climbing structures, wheel toys, table areas and much more. We believe that open communication with teachers, children, and their families is essential and promotes a quality Preschool experience.
Program
We have created an enriched educational and emotional environment for the children we serve. We offer faith-based programs and read bible stories that are appropriate for all age levels, provide nutritious snacks in the mornings and afternoons and have a weekly themed curriculum with lesson plans that include:
Music
Science
Literature
Art/ Self Expression
Fine and Gross Motor Skills
Diversity Appreciation
Building Social Skills
Weekly Field Trips
Each week we take short, highly supervised and safe field trips around the church campus and short distances in the community! Including…
Walking Club
Story time
Chapel
Senior Center
Hours of Operation: 
7:00 am to 6:00 pm, Monday through Friday, excluding closures for holidays.
Contact us at 714-538-2341 (x.112) or at (714) 605 9045.