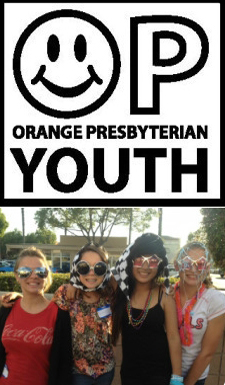 O.P. Youth Group is Here!
Games, Fun, Friends and Jesus!
Come and learn about how much God loves you!
Parents…
Like us, you have probably been wondering, "What can we do with all of these 11, 12, 13 & 14 year-olds running around loose everywhere?" You may also be thinking, "Isn't there some place they can all gather together and learn more, on their own level, about the life Jesus has in store for them?".
Days & Times:
Sundays: 9:45-11:30 am, Sanctuary
Youth group participants meet in worship and leave for their class after the children's message.
Tuesdays: 6:30-8 pm, Youth Lounge in the Flippen Chapel
In addition to our Sunday school classes for 6-8th Grades, we offer an escape from staring at the computer screen or racking up cell phone minutes. We promise to take good care of them!
Church Family Gathers
Sunday  |  August 20th  |  11:00 am  |  McAulay Hall
While parents are the primary faith formers, children and youth who have connections with significant other adults in their church will grow deeper in their faith. Your Christian Education committee would like to help foster those connections. Please join us for an intergenerational gathering after worship. We will enjoy a meal together and study a Bible story with some hands on activities. This event is for all ages. Please RSVP to Leanne Strommen at leanne@firstpresorange.org.