Our Deacon / Congregational Life committee is dedicated to providing fun and exciting social activities within the life of our church. Activities include movie and game nights, karaoke nights, trips to Angels games, regional day trips and so much more. They are supported by our long-term groups: Flagship, Windjammers and Women Connected, who together provide activities for all ages of adults. Contact the church office for more information.
---
Forthcoming Events: 
Easter & Holy Week
April 14th – 21st
We will observe the highs and lows of this special week with various opportunities for your observance and Worship: 
Palm Sunday Worship Service & Brunch, April 14th, From 10:00 am:
We mark the beginning of Holy Week in Worship, followed by a Brunch immediately afterwards put on by the Deacon-Congregational Life (DCL) committee. All friends and family are joyfully invited. 
Maundy Thursday Agape Feast, April 18th, 6:00 pm: 
Join us for a traditional meal and time of fellowship that honors the last supper and God's love for all. Communion will also be served. 
Good Friday Noon Worship Service, April 19th, 12:00 pm:
Our Noon service is combined with our friends at New Hope, Canyon HiIls and St. Mark Presbyterian Churches.
Good Friday Evening Tenebrae Service, April 19th, 7:00 pm:
This special service of somber reflection will prepare us for the Easter Vigil and the joyful resurrection of Easter Day. 
Easter Sunday Worship Service / Family Festival: April 21st, From 10:00 am:
Celebrate the resurrection of our Lord with our Sanctuary choir and professional musicians, accompanying our liturgy with arrangements of familiar hymns and anthems. Refreshments, fellowship, Easter-egg hunting, a petting zoo and photo opportunities will provide entertainment during our FREE Family Festival following the service. 
*Childcare will be provided during all Worship services with the exception of the Good Friday Noon service*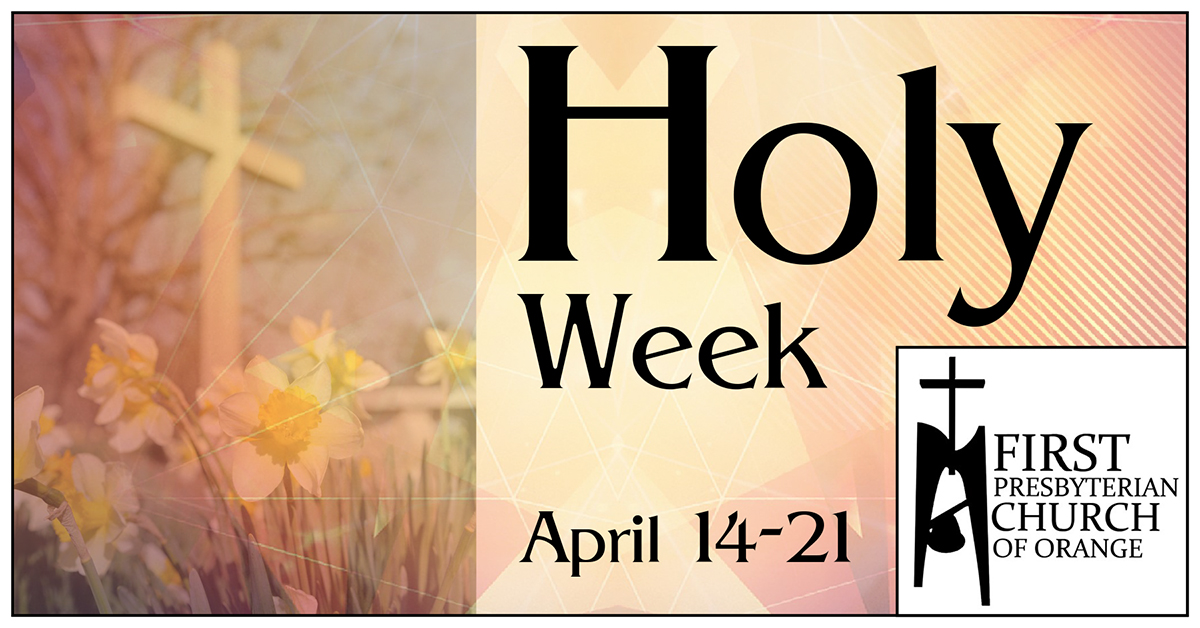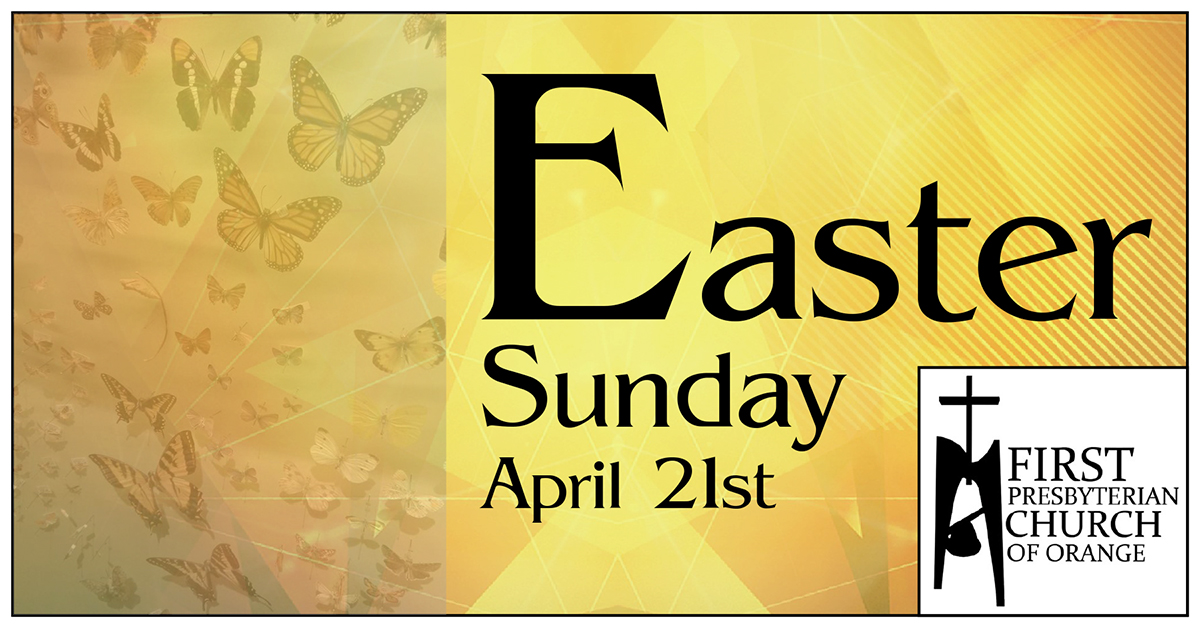 Tuesday Nights
Tuesdays  |  6:00 pm  |  Church campus
Tuesday Night Together (TNT), 6:00 pm – TNT is a program designed specifically for adults who are developmentally challenged. We prepare a home-cooked meal, teach a developmentally appropriate Bible Study, participate in the TNT choir, and create meaningful friendships and personal relationships with God. Meets in McAulay Hall. Contact Liz Calvo for further information.
OP Youth, 6:30 pm – Bring your middle-schoolers to us! Fun, Friends, Sillyness, Bible Study and more! Every week for 6th to 12th Grades in the Chapel, led by Sarah Tannas.
Empowered by the Word Women's Bible Study, 6:30 pm – Our weekly women's Bible study has changed in name only! Childcare is available for this class upon request. Meets in the Grand St. Center, North Room. Led by Jean Ann Duckworth.
Family Movie Night
Friday  |  March 22nd  |  6:00 pm  |  McAulay Hall
We will be watching "The Brave Little Toaster", rated G. Including pizza, popcorn and candy! Everyone is welcome! Bring blankets, pillows, camping chairs etc. This is a FREE event for families.
Book Club
Wednesday  |  March 27th  |  11:30 am  |  Chapel
For March we will be reading The Boy on the Wooden Box by Leon Leyson: Leon Leyson (born 'Leib Lezjon') was only ten years old when the Nazis invaded Poland and his family was forced to relocate to the Krakow ghetto. With incredible luck, perseverance, and grit, Leyson was able to survive the sadism of the Nazis, including that of the demonic Amon Goeth, commandant of Plaszow, the concentration camp outside Krakow. Ultimately, it was the generosity and cunning of one man, a man named Oskar Schindler, who saved Leon Leyson's life, and the lives of his mother, his father, and two of his four siblings, by adding their names to his list of workers in his factory – that became world renowned: Schindler's List. This, the only memoir published by a former Schindler's List child, perfectly captures the innocence of a small boy who goes through the unthinkable. Most notable is the lack of rancor, the lack of venom, and the abundance of dignity in Mr. Leyson's telling. 
The Boy on the Wooden Box is a legacy of hope, a memoir unlike anything you've ever read. Please join us in Flippen Chapel with a sack lunch and participate in an interesting book discussion.
Bridge
Wednesday  |  Mar 27th  |  1:00 pm  |  McAulay Hall Conference Rm
Join your fellow gamers for fun, dessert and refreshments. $2. Friends, neighbors and relatives welcome!
Chapman University Concert
Sunday  |  March 31st  |  4:00 pm  |  Sanctuary
Dr. Stephen Coker and our own Grace Kim will lead the University Choir and University Singers performing Psalms, Hymns and Canticles later this month. This is a FREE event!