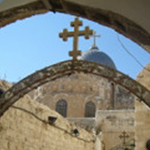 Christian Foundation for the Holy Land
Helping Christians in the Holy Land
---
CFHL is a charity that gives humanitarian aid in the form of grants, with a mission to aid local Christian families in their place within the Holy Land.
The Foundation was formed to foster awareness of the plight and exodus of Christians in the land of the Bible, in order to maintain their presence in the birthplace of Christianity. The current focus of the CFHL is to offer hope for a better future to indigenous Christian young people through the provision of educational grants. The hope is that they will stay, study and ultimately find meaningful employment in Israel or the Palestinian areas. We believe Christian existence and witness should remain in the land where Christ lived and preached and where Christianity began.
CFHL is governed by a Board of Trustees based in the United States. Two Advisory Boards assist in affairs both in the U.S. and the Holy Land. We are represented by our President, Mr. Brian C. Bush, who is a member of the local Christian presence and witness in Israel for over a decade. We are proud to say that Brian grew up here at First Presbyterian Church.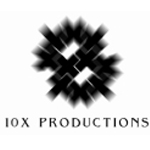 10X Productions
Those who tell the stories shape the culture
---
Tom & Cara Khazoyan – 10X Productions
The team Tom Khazoyan leads, 10X Productions, creates visual stories that bring the hope of Christ to people who have never heard of Him, primarily in the Middle East and Asia.  We do this through our own productions and through partnership with Christians in other parts of the world, who we train and mentor to become effective visual storytellers.
Visual media is the dominant mode of global communication, far surpassing the influence of print media, especially in cultures where people learn and communicate orally. As we've seen with upheavals in the Middle East and Asia in recent years, information moves quickly via social media and people love to share stories using their mobile phones and websites. We have been working with partners from Turkey, Syria, Egypt, Tunisia, Slovakia, Poland and many other countries to help people experience life-change in Christ through the influence of visual media.
Our office is in Littleton, CO, but our team and partners are spread across the globe and we work both virtually and in-country for training projects and production. Tom also grew up within the ministry of First Presbyterian Church.
Visit 10X Productions online at: www.10xproductions.org.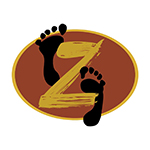 Zeteo Mission
Poverty alleviation is the ministry of reconciliation
---
Zeteo Mission is a Christian organization in the Philippines committed to poverty alleviation through partnership and training in the community in the following ways:
Creating a garden to show local people how to grow their own food, and educating them about other healthy foods.
Helping families with medical needs (providing financial support to pay doctors, providing medicine), who repay the Mission by donating their time and services 3-5 days a week.
Building an orphanage and mission center to alleviate the problem of unwanted infants.
Working to provide clean water with wells and pumps to eliminate water borne diseases.
Zeteo was founded by one of our former members, Esther Berg, who grew up in our church, and became an ordained pastor – her parents are still members. She runs the mission with her daughter, Kate.
Visit Zeteo Missions at their Facebook page.