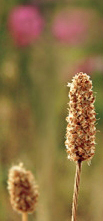 First Presbyterian Church has a Taking Care Ministry to care for our church family who are experiencing hardship. The church has a fitting place in assisting, comforting and encouraging all of our members and friends in the process of living with care giving duties, grief, or anything else that 'hurts you heart'. We also work to identify those around us – friends – who might like to join in a warm and supportive group or connect with someone who can help them in dealing with hardships and/or provide printed materials that may be helpful, from our growing resource library.
Free information can be provided to anyone that needs it on a wide range of topics including:
Presbyterian perspective on death
Memorial planning
Actions/decisions to be made when a death occurs
Support for caregivers
Communicating with the memory impaired
Managing finances
If you would like information on a related topic, or would like to arrange to talk about a pastoral care matter, please contact the church office and we will direct your inquiry: (714) 538-2341 x.106.