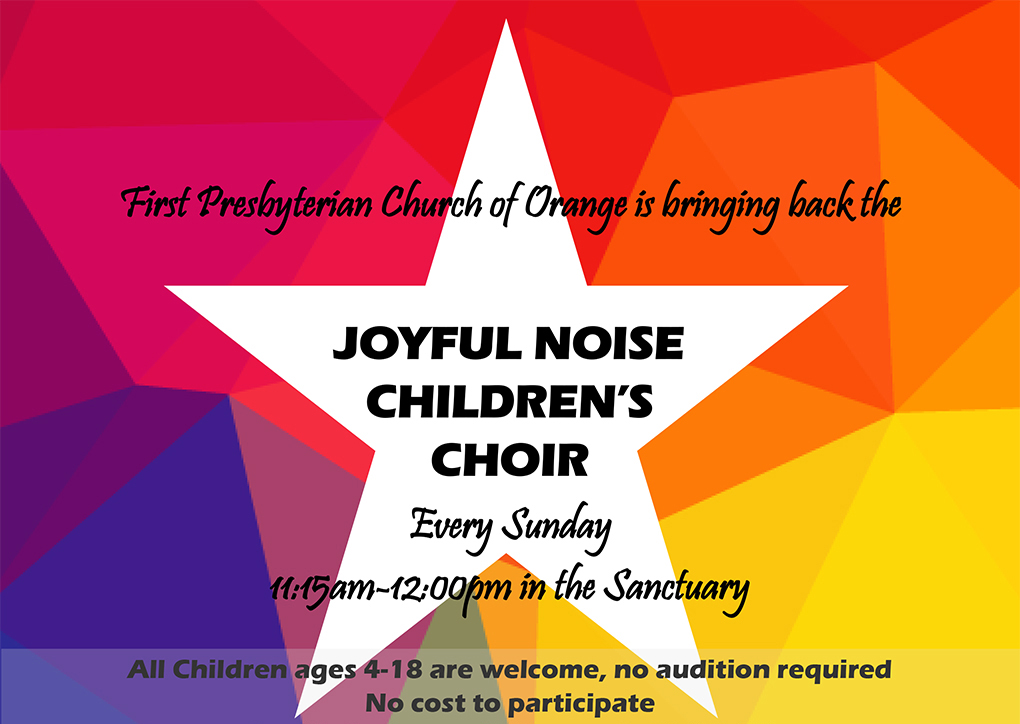 Sundays  |  11:15 am-12:00 pm  |  Sanctuary
The Joyful Noise Children's Choir is open to all children and youth, ages 4 through 18. Develop musical skills and a heart for worship through weekly rehearsals, outreach events, twice-yearly musical productions, and leading worship in church throughout the year. There is no audition required. During our time worshiping together we will explore the power and joy of music through singing and playing various instruments, songs and games. Participants will also learn to read music through the Kodaly method. We will practice songs to sing at worship every month. Learn teamwork, musicianship, vocal techniques and empathy through worship. All are welcome!
Parents are welcome to sit-in, though we do offer a great church-wide class for adults at the same time.